What makes yoghurt a great first food for toddlers?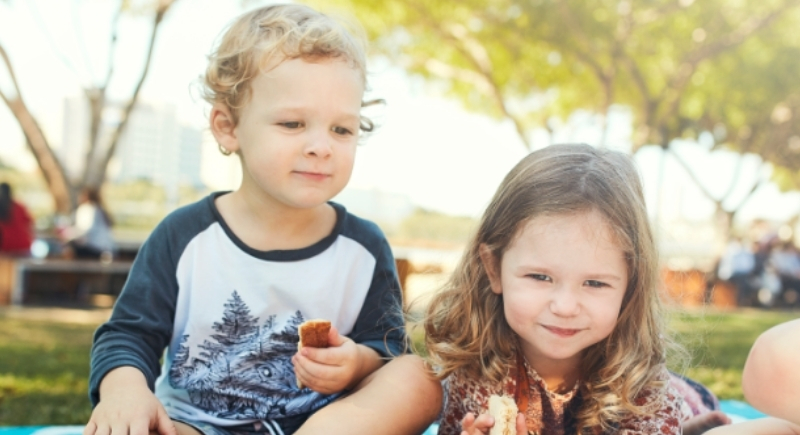 There's no doubt that yoghurt has long been a staple food for both adults and children alike, whether for breakfast, lunch or a tasty snack. But did you know yoghurt also makes an excellent food for toddlers?
We delve into the benefits of yoghurt for young developing kids.
Ideal nutritious foods for toddlers
As you begin to introduce more solid foods into your child's diet, it's important to give them the necessary vitamins and nutrients to grow. Make sure to include plenty of fruits and vegetables, wholegrains and protein-rich foods.
While it's encouraged to avoid adding salt and sugar into their meals, you should include foods high in healthy fats such as avocado, salmon and nut butters. Combining the above with our Vaalia Kids yoghurt will help encourage a varied and nutritious diet for your little ones.
Why is yoghurt the right snack for your household?
Yoghurt is such a convenient food for toddlers and is packed full of valuable nutrients to help fuel growing bodies. It contains calcium which is important for bone strength, along with protein to help your toddler's continued growth.*
Perhaps the biggest selling point for parents is the convenience to serve! Yoghurt is already packaged in easy to refrigerated pouches, making it oh so easy to serve to toddlers and young children. Who has time for all that tiresome prep work?
Avoid the toddler tantrums by providing your little ones with a yummy snack that's easy to serve, easy to eat and oh so tasty
Thanks to flavours of yoghurt, it can also be mixed with a number of different ingredients to transform the taste of the food. This helps add more variety into your child's diet, as well as giving them extra important nutrients.
Benefits of Vaalia Kids for toddlers
Our Vaalia Kids yoghurt pouches are made with three important probiotics including LGG®, to help strengthen immune systems.*
Additionally, It contains calcium for strong bones and teeth, protein for growing bodies, along with vitamin B12 for sustained energy and concentration.* And with no artificial colours, flavours, sweeteners or preservatives, it's a better option for your little one.
This makes it a great choice for toddlers and young children to help facilitate healthy growth.
Buy today
Ready to introduce your toddler to a yummy new food that's convenient, ready-to-go and full of all-important nutrients? Then stock up on our Vaalia Kids yoghurt pouches today. You can find them at Coles, Woolworths and select independent stores.
*As part of a varied and healthy diet, LGG ® probiotic in Vaalia yoghurt at a daily intake of at least 1 billion CFU can strengthen the immune system in the general population; calcium and protein for normal growth and development, to support teeth, bones and muscles; and vitamin B12 to improve their immune system and to keep their minds focused and energised.
^ Source: IRI Scan Sales; Value ($); National Weighted; MAT 08/11/20