Recipes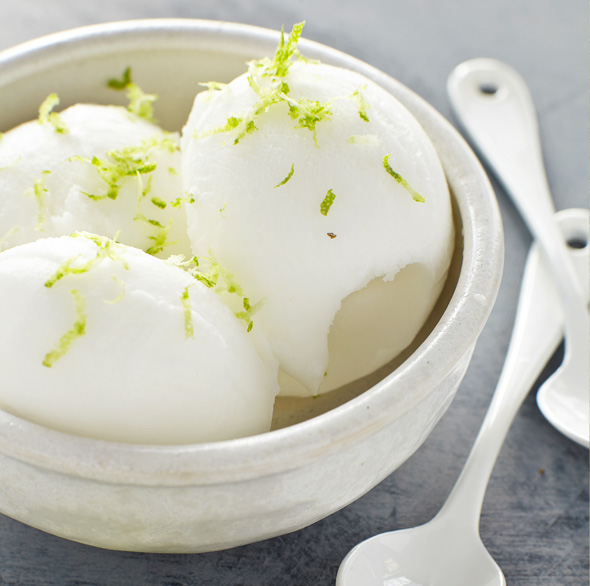 4 Serves

20 minutes + chill time
Ingredients
1 ½ cups sugar
1 ½ cups water
3 limes, juice and zest
2 cups Vaalia Natural Yoghurt
½ tsp vanilla extract
Directions
Add the sugar and water in a jug and shake to combine.
Next, place all the ingredients into a large bowl and whisk together until combined.
Pour the ingredients into your ice cream maker and follow the machine's instructions.
Lastly, once the mixture has gone through your ice cream machine, pour it all into an air tight container and then into the freezer to harden. Serve.