Recipes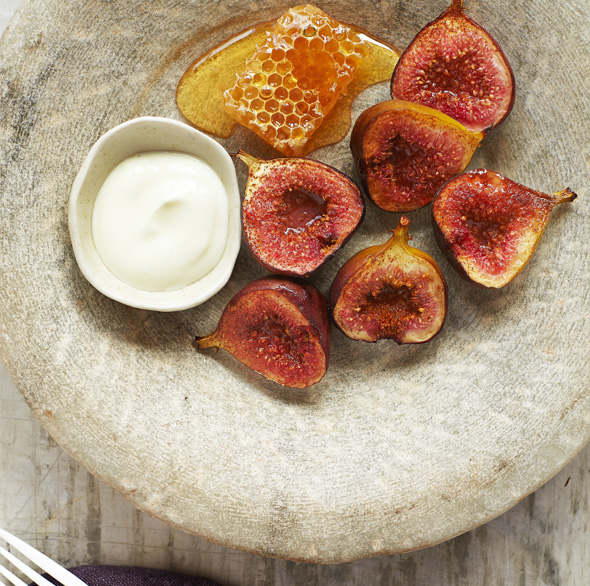 5 Serves

10-15 minutes + 5 minutes rest
Ingredients
5 figs, halved
2 tbsp honey
½ tsp cinnamon
100g Vaalia Natural Yoghurt
Directions
Preheat the oven to 150 degrees fan-forced.
Place the figs into a baking dish and dust with cinnamon.
Roast for 10-15 minutes or until soft. Remove from the oven and allow to cool for 5 minutes.
Mix together the Vaalia Natural Yoghurt and honey then drizzle it over the figs and leave it in a serving dish.