Recipes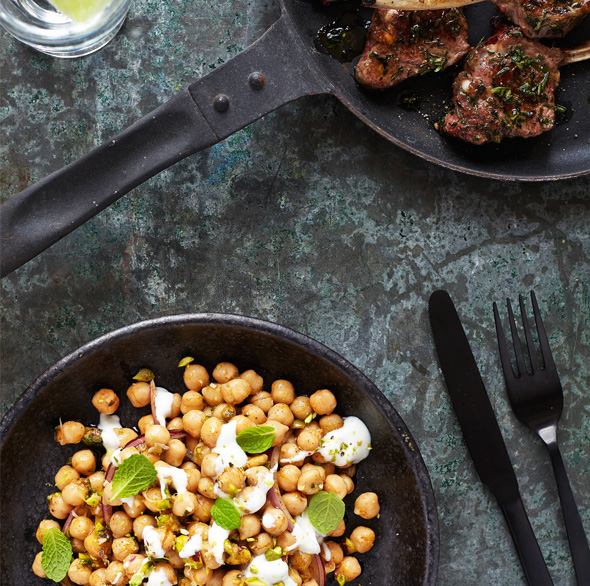 4-6 People

20 minutes
Ingredients
2 400g cans of chickpeas, drained and rinsed
2 garlic cloves, finely diced
1 red onion, roughly diced
1 lemon, juice and zest
⅓ cup pistachios, chopped roughly
2 cups spinach
⅓ cup pomegranate seeds
2 tbsp pomegranate molasses
1 tsp honey
1 tbsp smoked paprika
1 tbsp cumin
1 tbsp cinnamon
1 tsp cayenne pepper
½ cup olive oil
½ cup Vaalia Natural Yoghurt
¼ cup continental parsley, chopped finely
1 tbsp mint, chopped finely
Salt and pepper to season
Directions
In a bowl, combine the chickpeas, onion, garlic, lemon juice and rind, olive oil and spices. Mix thoroughly and set aside.
In a serving bowl, mix together chickpeas with spinach, mint and parsley. Top with dollops of Vaalia Natural Yoghurt and pistachios.
To finish, mix together the pomegranate molasses and honey in a bowl then drizzle over the salad.