Recipes
Spiced Lentils with Yoghurt and Mint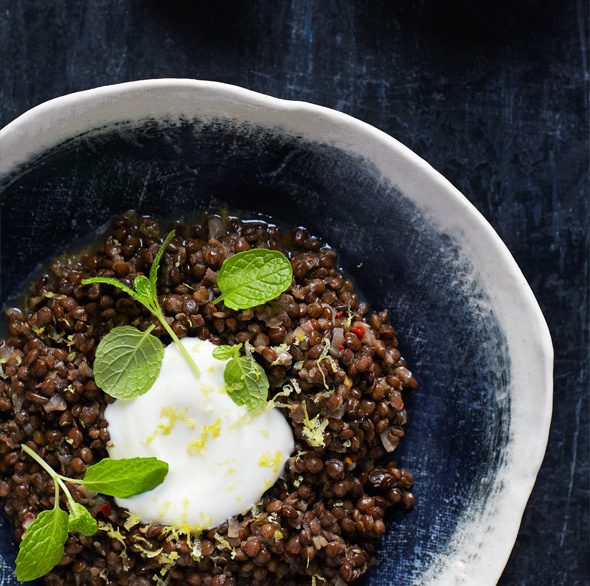 4 People

40 minutes
Spiced Lentils with Yoghurt and Mint
Ingredients
1 cup black lentils, rinsed
1 tsp coriander seeds, ground
1 tsp cumin seeds, ground
1 tsp mustard seeds, ground
1 red chili, finely diced
1 bay leaf
1 clove garlic, minced
1 onion, finely diced
1 ltr chicken stock
1 cup Vaalia Natural Yoghurt
1 bunch mint, leaves only and roughly chopped
½ lemon, juice and zest
1 tsp chili flakes
Salt and pepper to season
Directions
Heat a splash of olive oil in a medium saucepan over a medium-high heat.
Add in the coriander, mustard and cumin seeds and cook for a minute or until fragrant.
Add in your garlic, onion and chili then cook for a further 3-4 minutes or until the onion is translucent.
Add in the lentils and 750ml of chicken stock. Bring to the boil then turn down to a simmer and cover with a lid. Cook until the lentils are soft. Roughly 25-30 minutes. If you need to add in more stock, add in a ladle at a time until the lentils are cooked.
Remove from the heat, stir through the lemon juice and season with salt and pepper. Serve with a dollop of Vaalia Natural Yoghurt, sprinkle with mint leaves, chili flakes and lemon zest.