Recipes
Mixed Seed and Oats Yoghurt Bars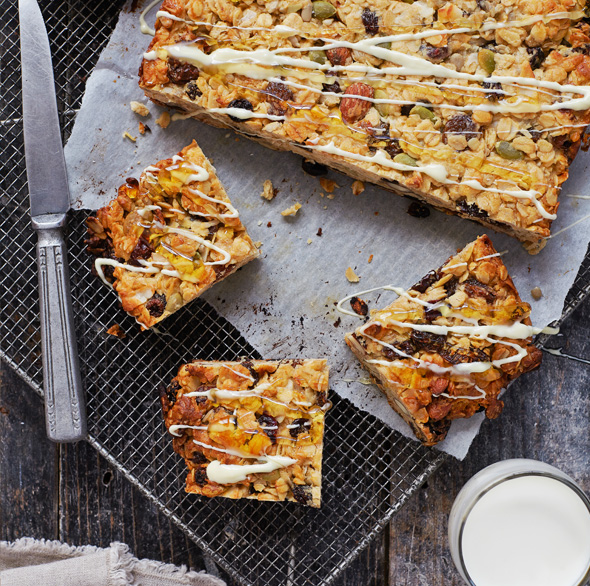 12 Pieces

35 minutes
Mixed Seed and Oats Yoghurt Bars
Ingredients
125g flour
100g rolled oats
200g butter, melted
100g mixed seed mix
50g saltanas
100ml Vaalia Natural Yoghurt
2 tbsp honey
200g white chocolate buttons, roughly chopped
Directions
Preheat the oven to 180 degrees fan-forced and line a baking tray with baking paper.
In a large mixing bowl combine all of the ingredients together, except the white chocolate.
Spread the mixture into the baking tray and press it out to the edges evenly.
Bake in the oven for 25 minutes. Remove and allow to cool on a cooling rack.
Melt the white chocolate in a small saucepan over a low heat. Once melted, remove from the heat and allow to cool slightly.
Drizzle the chocolate over the muesli bars then place into the fridge and allow it to harden.
Cut the batch into bars then store in an air tight container.