Recipes
Luscious Berry Frozen Yoghurt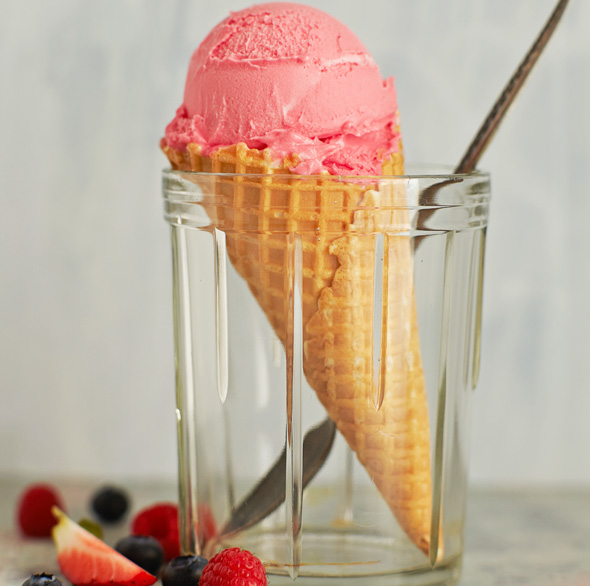 12 Serves

15 minutes + chill time
Luscious Berry Frozen Yoghurt
Ingredients
1ltr Vaalia Natural Yoghurt
1 punnet blueberries
1 punnet raspberries
1 punnet strawberries
1 cup honey
½ tsp vanilla extract
Directions
Place all the berries into a food processor and blitz until smooth.
Strain through a sieve and into a bowl. Make sure you get all the juices you can.
Add the Vaalia Natural Yoghurt, vanilla extract and honey to the bowl. Hand beat to combine.
Pour the ingredients into your ice cream maker and follow the machine's instructions.
Once you've followed the ice cream machine's instructions, pour the ice cream mixture into an air tight container and then into the freezer to harden. Serve.