Recipes
Lemon and Coconut Muffins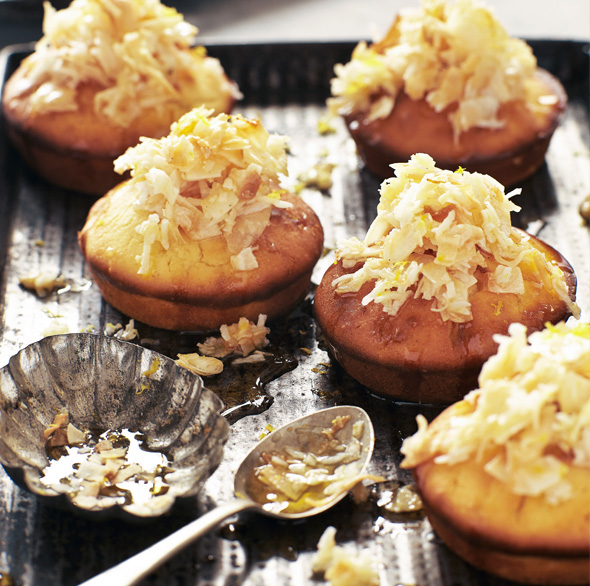 12 Pieces

35 minutes
Lemon and Coconut Muffins
Ingredients
1 ½ cups flour
¾ cup sugar
1 tsp baking powder
¾ tsp baking soda
Pinch of salt
1 ½ cups of Vaalia Low Fat Lemon Crème Yoghurt
1 egg, lightly beaten
⅓ cup butter, melted
2 tsp lemon zest
⅓ cup + 1 tbsp lemon juice
½ cup coconut shavings
Directions
Preheat the oven to 180 degrees fan-forced and line a muffin tray with muffin case, then lightly spray with non-stick oil.
In a large bowl, combine the flour, sugar, half the coconut shavings, baking powder, baking soda and a pinch of salt.
In a separate bowl, beat your egg, melted butter, Vaalia Low Fat Lemon Crème Yoghurt, lemon zest and lemon juice until combined.
Add the mixture to the dry ingredients and stir until combined.
Pour the mixture evenly into the muffin cases, place into the oven and cook for 15-20 minutes or until you can poke a skewer into the muffin and it just comes out dry. Be careful not to overcook, otherwise they will be very dry.
To make the topping, heat the sugar and remaining lemon juice in a small saucepan over a medium heat. Cook through until the sugar dissolves. Add in the remaining coconut flakes, stir through then remove from the heat.
Pour the mixture over the muffins evenly. Serve.