Recipes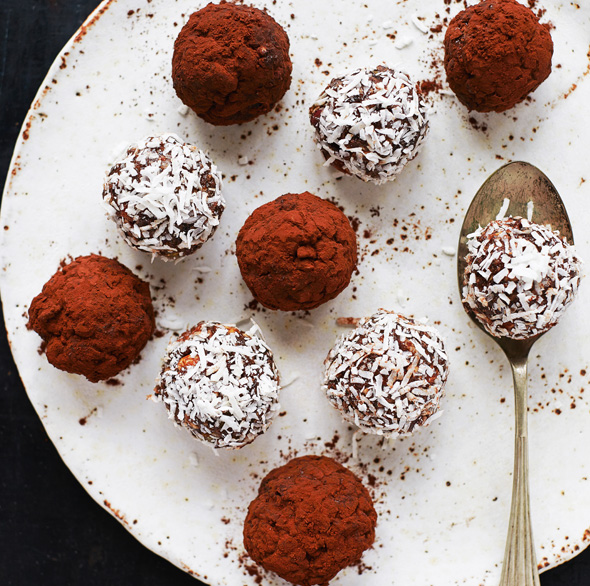 12 Pieces

10 minutes
Ingredients
8 tsp cocoa powder + extra for dusting
2 tbsp Vaalia Natural Yoghurt
1 ½ cups raisins
2 tbsp protein powder
1 cup seed mix
2 tbsp honey
2 tsp vanilla extract
Shredded coconut for coating
Directions
Place all the ingredients (except the coconut) into a food processor and blitz until well combined and a dough has formed.
Once the dough has formed, pour the mixture onto the bench. Grab a small handful and roll into a bowl. Repeat this process until all the dough has been used.
Place the shredded coconut and extra cocoa into seperate bowls. Grab your protein balls and roll them in either the coconut or cocoa. Place into an air tight container and keep refrigerated.