Recipes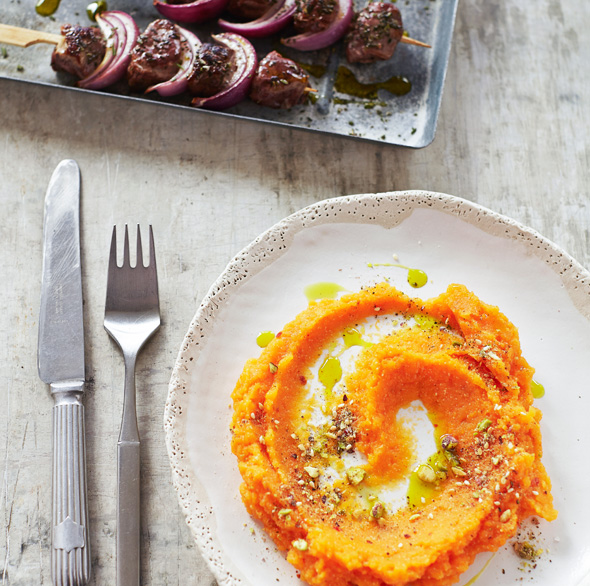 4-5 People

20 minutes
Ingredients
500g red sweet potatoes, peeled and cut into small cubes
2 tbsp butter, melted
¼ cup Vaalia Natural Yoghurt
¼ cup milk
1 tbsp dried chili flakes
¼ tsp ground cinnamon
¼ tsp ground ginger
¼ tsp cayenne pepper
Pinch of smoked paprika
Salt and pepper to season
Directions
Place a large pot of salted water over a high heat and bring to the boil. Add the sweet potato and cook for approximately 15 minutes or until tender.
Drain the potatoes in a colander and return to the pot. Next, add the butter, milk and Vaalia Natural Yoghurt and mash until it becomes smooth.
If you wish to achieve an even smoother consistency, a hand held blender can be used in the pot.
Add the remaining ingredients and mix until incorporated. Serve immediately.