Recipes
Blueberry and Maple Pancakes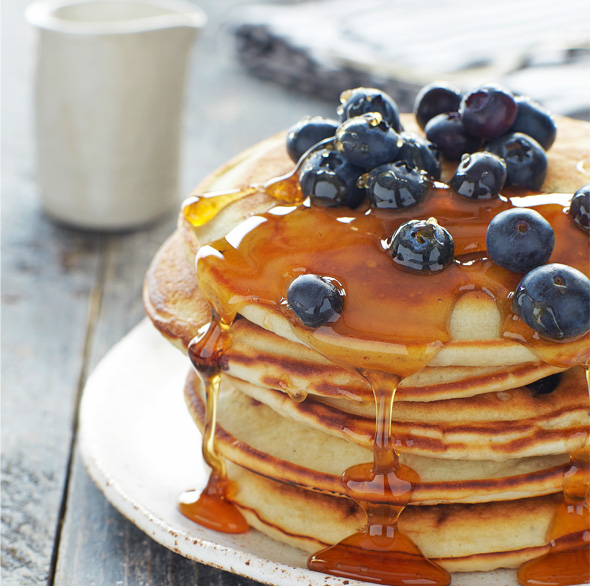 4 People

30 minutes + resting time
Blueberry and Maple Pancakes
Ingredients
2 cups flour
1 tsp baking powder
1 egg, whisked
200ml milk
100ml Vaalia Natural Yoghurt
1 tbsp butter, melted
Maple syrup
200g blueberries
Directions
In a large bowl, mix together the flour and baking powder.
In a separate bowl, combine the egg, milk and Vaalia Natural Yoghurt. Stir well until combined.
Pour the wet ingredients into the flour and beat until well combined. Stir through half the blueberries, cover the bowl and allow to set in the fridge for 30 minutes.
Heat a knob of butter in a large frying pan over a medium heat. Pour in a ladle of the pancake batter and cook on either side for 2-3 minutes or until lightly golden.
Remove from the heat and repeat step 4.
Serve with the remaining fresh blueberries and drizzle with maple syrup.