Recipes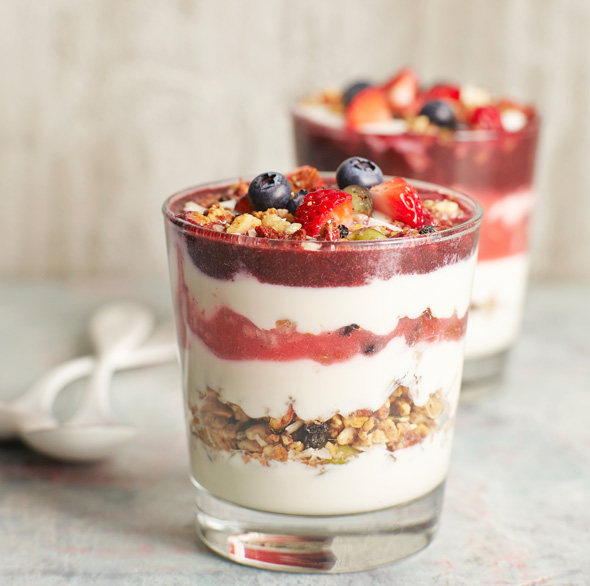 Serves 1

10 minutes
Ingredients
1 cup granola
½ cup Vaalia Natural Yoghurt
1 cup coconut water
150g blueberries, 1 tbsp extra
150g strawberries, hulled and quartered, 1 tbsp extra
Splash of vanilla essence
Directions
In a blender, combine half a cup of coconut water with the blueberries and pulse until a thick smoothie consistency is achieved. Remove into a small bowl and clean out blender. Repeat process with strawberries and remaining coconut water. Place into a small bowl.
In another small bowl, mix the Vaalia Natural Yoghurt and vanilla until combined.
In a tall glass, begin layering the components starting with yoghurt, strawberry layer, granola, yoghurt, blueberry layer, and granola then topped with extra fruit. Serve immediately.