Recipes
Baked Salmon with Herb Yoghurt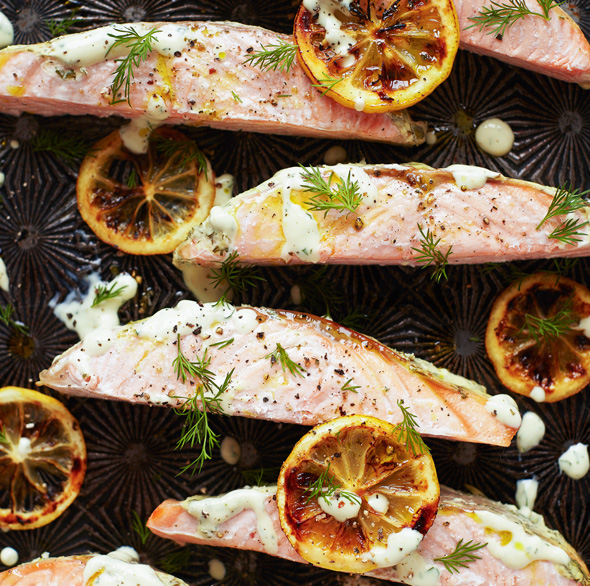 6 People

15 minutes + resting time
Baked Salmon with Herb Yoghurt
Ingredients
6 fillets of salmon, skin removed
½ cup Vaalia Natural Yoghurt
3 tbsp Dijon mustard
2 tbsp finely diced fresh dill, reserve a handful of sprigs for garnish
2 tbsp finely chopped continental parsley
1 lemon, sliced into circles
Salt and pepper to season
Directions
Preheat the oven to 180 degrees.
Next, add Vaalia Natural Yoghurt, Dijon mustard, parsley, salt and pepper to a bowl and stir until combined.
Place the salmon fillets in the marinade, wrap with cling wrap and place into the fridge for 30 minutes.
Next, place salmon fillets on a lined baking tray, cover with yoghurt marinade, season with salt and pepper then place the lemon circles on top.
Bake in the oven for 8-10 minutes depending on the thickness of the fillets or until it is flaky and slightly opaque in the centre. Remove from the oven, garnish with fresh dill and serve.