Vaalia Low Fat Blueberry 900g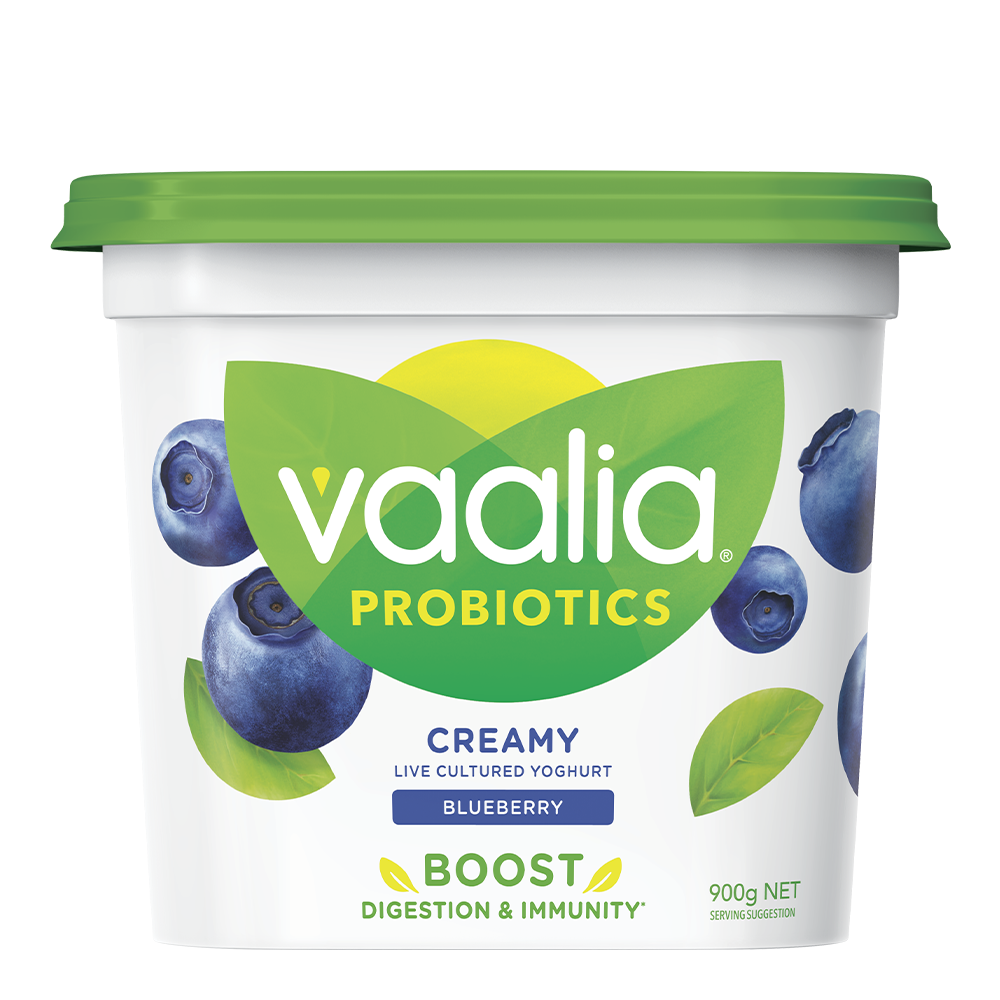 Vaalia Yoghurt Blueberry is a premium probiotic yoghurt that contains a special combination of 3 probiotics including LGG® and BB-12® to help strengthen your immune system and digestion*. Vaalia Blueberry is a mouth-watering blend of dazzling blueberry taste and the smooth creaminess of rich Vaalia yoghurt.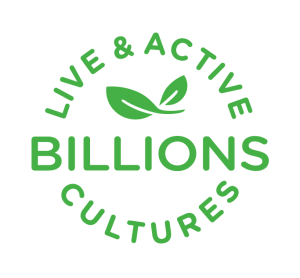 Key Benefits
LGG® probiotic can help strengthen your immune system.*
BB-12® probiotic and dietary fibre for digestive support.*
No artificial colours or sweeteners.
No preservatives.
Source of protein.
High source of calcium.
Source of dietary fibre.
Low fat.
Gluten and Gelatin free.
Average
Quantity
Per Serve.
Average
Quantity
Per 100g.
Energy
544kJ (130Cal)
363kJ (87Cal)
Protein
6.3g
4.2g
Fat - Total
3.2g
2.1g
- Saturated
1.9g
1.3g
Carbohydrates - Total
17.7g
11.8g
- Sugars
15.4g
10.3g
Sodium
80mg
53mg
Gluten
NIL
NIL
Dietary Fibre - Total
3.1g
2.1g
Calcium
213mg (27% RDI*)
142mg
L. Acidophilus CFU# (Min)
150,000,000cfu#(min)
100,000,000cfu#(min)
Bifidobacterium CFU# (Min)
150,000,000cfu#(min)
100,000,000cfu#(min)
Lactobacillus GG CFU# (Min)
150,000,000cfu#(min)
100,000,000cfu#(min)
^RDI: Recommended Dietary Intake for Children 6 to 12 months
#cfu: Colony Forming Units
This information is of a general nature only and is not designed to replace individual medical advice. Always consult your doctor or dietitian for specific dietary advice