Vaalia Kids Tropical 140g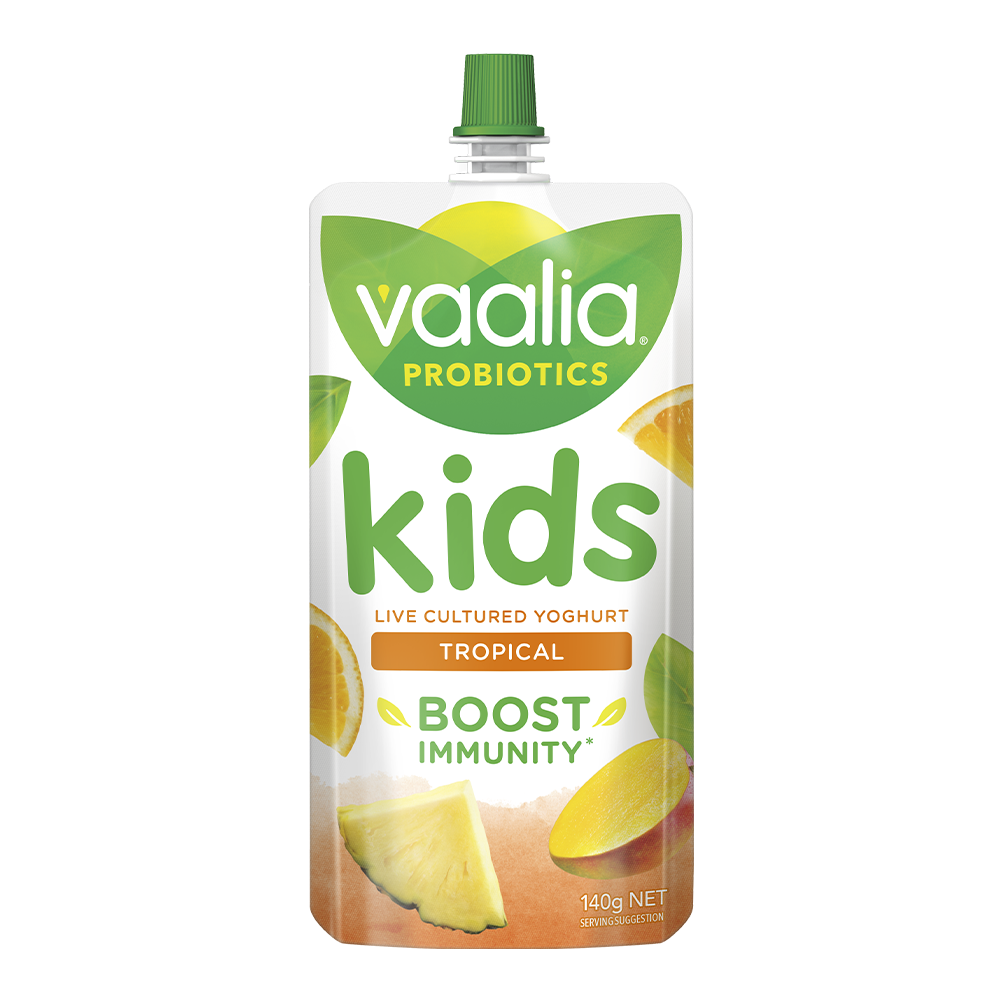 Vaalia Kids yoghurt is deliciously creamy yoghurt that helps kids feel good. Made with 3 probiotics including LGG ® which can help strengthen the immune system*, making it the perfect snack for the lunchbox or on the go.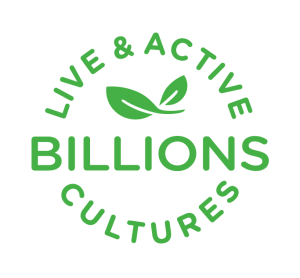 This packaging is recyclable through the REDcycle Program. Read more on our REDcycle page.
Key Benefits
3 probiotics including LGG®.
LGG can help strengthen the immune system*.
Protein for growing bodies.
Calcium for strong bones and teeth.
Vitamin B12 for sustained energy and concentration.
No artificial colours, flavours or sweeteners.
No preservatives.
Gluten free
Average
Quantity
Per Serve.
Average
Quantity
Per 100g.
Energy
519kJ(124Cal)
371kJ (88Cal)
Protein
6.3g
4.5g
Fat - Total
3.5g
2.5g
- Saturated
2.4g
1.7g
Carbohydrates - Total
16.8g
12.0g
- Sugars
12.7g
9.1g
Sodium
69mg
49mg
Gluten
Nil
Nil
Calcium
219mg (27% RDI*)
157mg
Vitamin B12
0.29µg (14% RDI*
0.21µg
L. Acidophilus CFU# (Min)
1,400,000,000cfu# (min)
1,000,000,000cfu# (min)
Bifidobacterium CFU# (Min)
1,400,000,000cfu# (min)
1,000,000,000cfu# (min)
Lactobacillus GG CFU# (Min)
1,400,000,000cfu# (min)
1,000,000,000cfu# (min)
^RDI: Recommended Dietary Intake for Children 6 to 12 months
#cfu: Colony Forming Units
This information is of a general nature only and is not designed to replace individual medical advice. Always consult your doctor or dietitian for specific dietary advice