Vaalia Probiotic Kids Immunity Boost Vanilla 100mL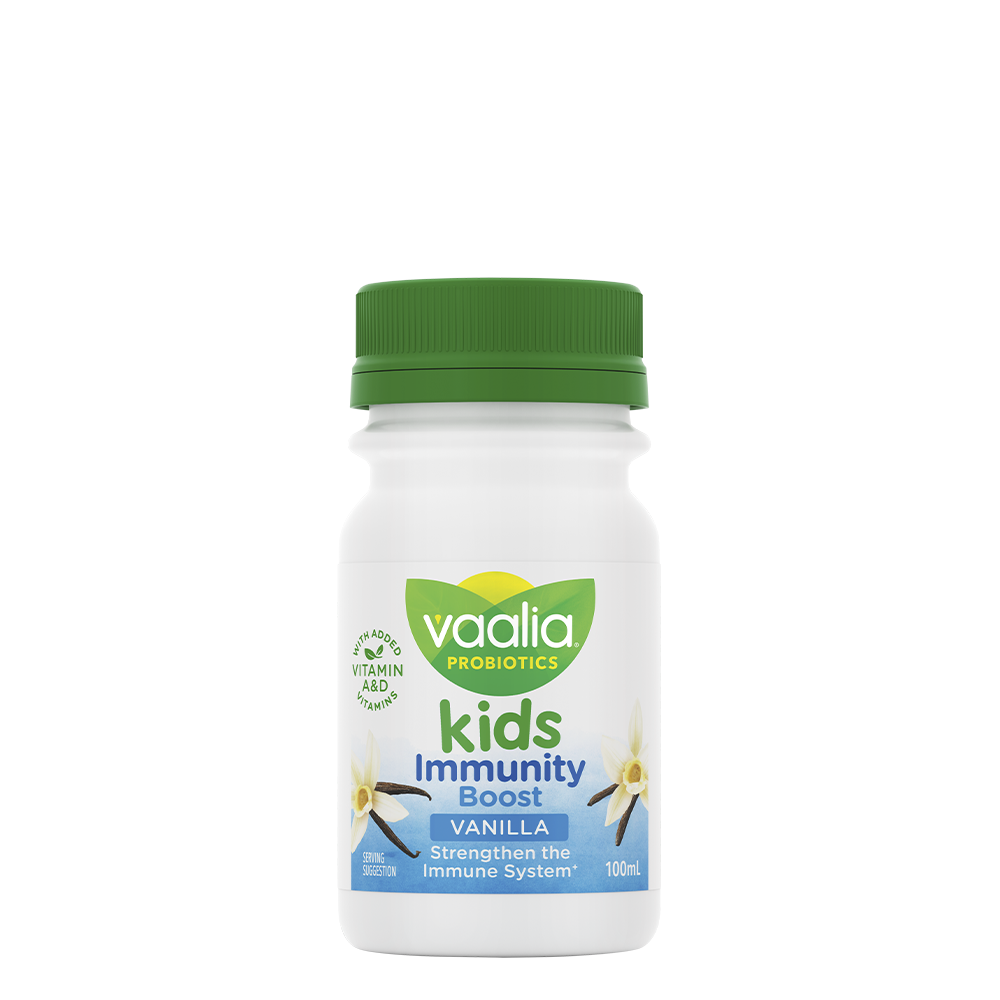 Vaalia Kids Immunity Boost+ is a delicious and nutritious drinking yoghurt that provides kids with just the right dose of LGG® probiotics to help strengthen the immune system*. With added Vitamins A and D to contribute to the normal function of the immune system and no artificial colours, flavours, sweeteners or preservatives. Making it a convenient ready-to-go yoghurt drink that is full of calcium and protein for growing bodies.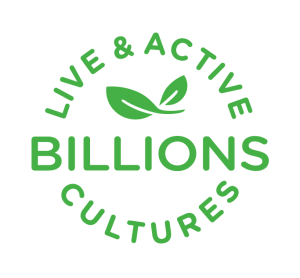 Shake bottle before consuming.
Key Benefits
3 probiotics including LGG®.
LGG can help strengthen the immune system*.
No artificial colours, flavours or sweeteners.
No preservatives.
Gluten free.
Average
Quantity
Per Serve.
Average
Quantity
Per 100g.
Energy
291kJ (69Cal)
291kJ (69Cal)
Protein
3.6g
2.7g
Fat - Total
1.9g
1.9g
Carbohydrates - Total
6.8g
6.8g
- Sugars
5.9g
5.9g
Sodium
36mg
36mg
Gluten
NIL
NIL
Calcium
129mg (16% RDI*)
129mg
Vitamin A
100µg (13% RDI*)
100µg
Vitamin D
1.0µg (10% RDI*)
1.0µg
L. Acidophilus CFU# (Min)
1,000,000,000 cfu# (min)
1,000,000,000 cfu# (min)
Bifidobacterium CFU# (Min)
1,000,000,000 cfu# (min)
1,000,000,000 cfu# (min)
Lactobacillus GG CFU# (Min)
1,000,000,000 cfu# (min)
1,000,000,000 cfu# (min)
^RDI: Recommended Dietary Intake for Children 6 to 12 months
#cfu: Colony Forming Units
This information is of a general nature only and is not designed to replace individual medical advice. Always consult your doctor or dietitian for specific dietary advice